Take a look at our Commerce veterinary hospital!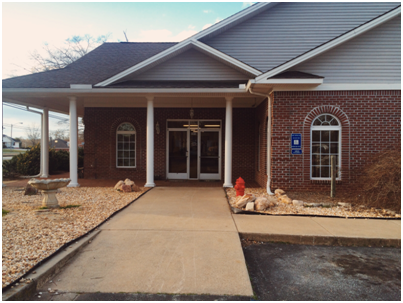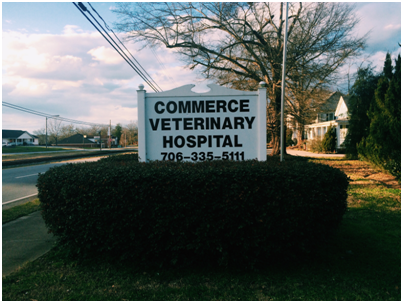 Our clinic is conveniently located in the middle of downtown Commerce, and just minutes from I-85. We have been at our present location since August of 2000. You can easily find convenient parking in our parking lot, along with easy handicap accessibility. We have a large lobby complete with a waterfall and pond, an aviary for our Finches, and a children's corner for the little ones. Our clinic is equipped with 5 exam rooms, one with a lift table for our larger patients.
Our boarding facility contains separate wards for our Feline and Canine patients. The Feline room is kept quiet and comfortable for your 4 legged cats. Our Canine room is equipped with large, spacious cages for your 4 legged Canines to feel comfortable. We also have indoor heated and cooled runs for our larger Canines which enables them to move about freely.
Our treatment area and surgical suit contains the latest equipment to provide the best in quality care for your pets. We are able to perform many in house diagnostics such as radiology, endoscopy, ultrasound, EKG, blood chemistry/electrolyte analysis, and hematology. Our surgical suit is outfitted with a surgical laser, state of the art monitoring equipment, and the latest in surgical instrumentation. We are able to perform most surgical procedures thanks to our talented and skilled doctors along with our high-tech, up to date equipment!